Vietnamese Lunar New Year, or Tet, is the most prominent holiday celebrated in Vietnam and by Vietnamese people living abroad. For cultural enthusiasts, visiting Vietnam and trying out the following activities during the Tet holiday.
Tet occurs around late January or early February according to the Vietnamese lunar calendar.
It is the most beautiful time of the year when streets are lit with red lanterns, and buildings are decorated with cherry blossoms and apricot flowers.
Because there are plenty of exciting activities around Lunar New Year, it is worth visiting Vietnam to experience Tet like a local.
If you are planning to join a Vietnam Tour during Tet, you definitely should not miss out these top things to do on this special occasion.
Wandering around the streets
During Tet, the streets are appealing and decorated with Vietnamese Lunar New Year vibes.
According to Asian beliefs, the color red is said to represent fortune and prosperity. That is the reason why you will see the streets explode in red and other bright colors during the week-long holiday.
If you are into the hustle and bustle, wandering around pre-Tet streets will be your favorite thing to do since the streets are busy with the flock of Vietnamese people and the flurry of trade for pre-Tet preparation.
In contrast, for those in search of tranquility and cultural discovery, going downtown on the first days of the Lunar New Year is one of the top must-do activities.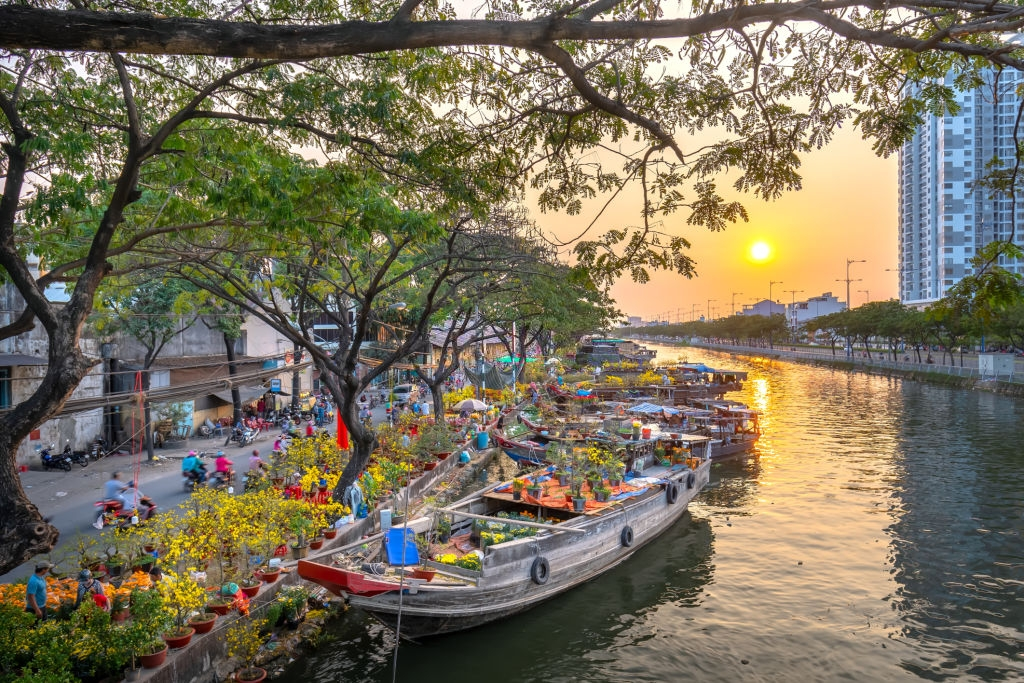 Tasting traditional Vietnamese Tet dishes
Another not-to-be-missed thing to do during Lunar New Year is tasting flavorsome traditional Vietnamese cuisine.
In addition to customs and traditions, Tet features a wealth of traditional Vietnamese dishes that satisfy both one's taste buds and their culinary discovery tour.
Above all, 'banh chung' and 'banh tet' are the most representative Tet dishes made from glutinous rice in northern and southern Vietnam, respectively.
The dishes include such ingredients as pork meat and mung beans wrapped in a square of dong leaves.
Eating banh chung and banh tet is a must-try on Tet holiday for foodies and rice addicts.
Other common items on the traditional Tet menu consist of 'gio cha' (Vietnamese sausage made from ground pork, pureed beef or a mixture of pork, pig's ear, pig's nose, and wood ear mushrooms), 'xoi gac' (red sticky rice cooked in baby jackfruit flesh), and 'nem' (fried spring roll with ground meat and diced vegetable filling).
Apart from cooked dishes, one should not miss out on roasted watermelon seeds, dried nuts, and candied fruits.
Vietnamese candied fruits are made of nutritious ingredients like coconut, ginger, kumquat, winter melon, lotus, and tamarind, which are good for one's health and can help relieve pains as well as stress.
So, joining a Vietnamese food tour and savoring tasty traditional dishes are the most fulfilling activity during Tet holiday.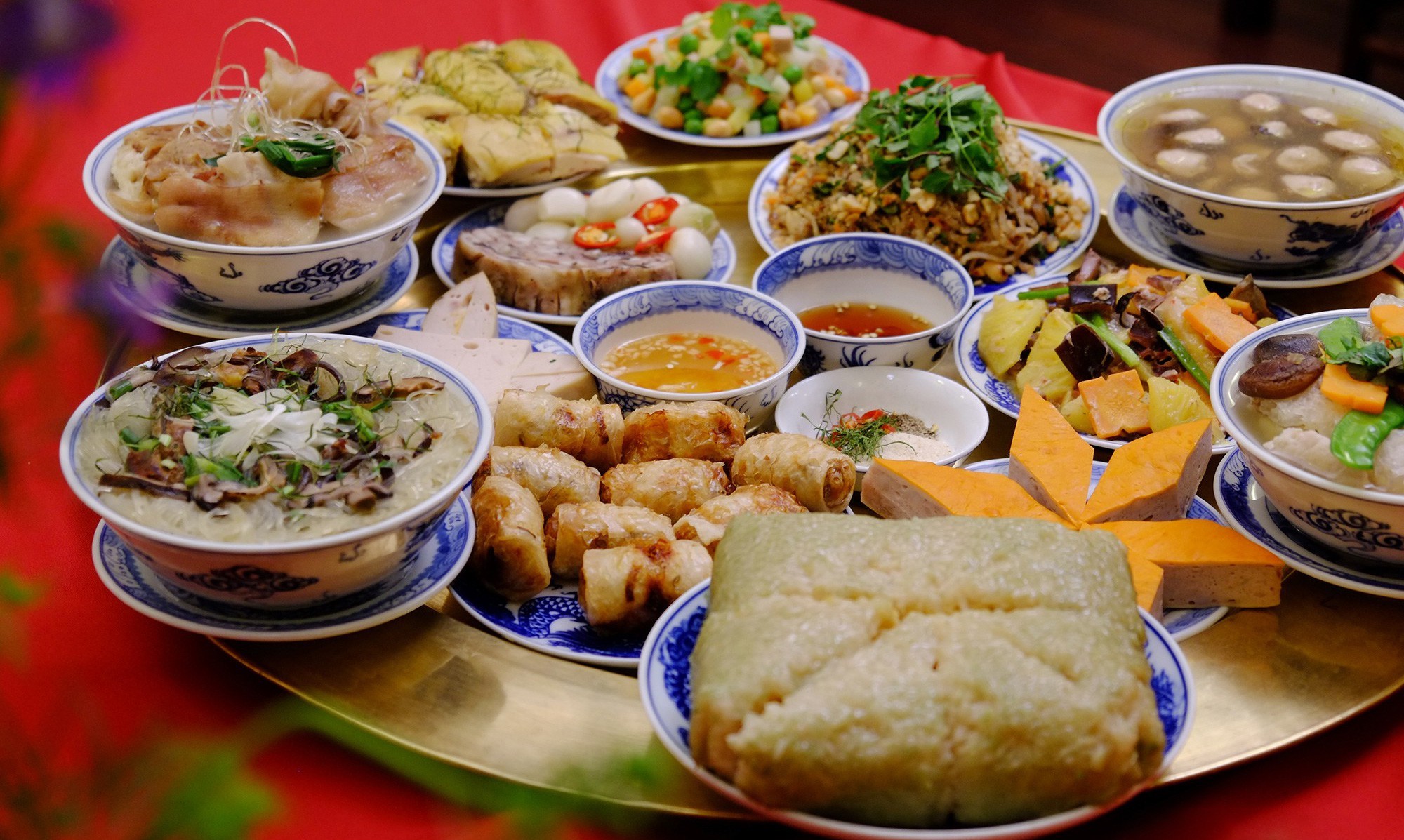 Visiting Vietnamese Tet markets
As the Tet holiday approaches, thousands of Vietnamese outdoor markets that sell decorations, clothes, flowers, potted plants, and various things for the Lunar New Year are opened to meet consumers' needs.
Many people come here to purchase the Tet essentials like cherry blossoms, kumquat trees, different kinds of flowers, colorful decorations, red items emblazoned with the Vietnamese zodiac, and festive gifts for the upcoming Lunar New Year.
Northern Vietnam offers numerous things to do on Tet while learning about new cultures and traditions from hill tribe markets.
Visiting Tet markets is a must-do activity to immerse in the vibrant Tet atmosphere and get a deep insight into the local Vietnamese life.
Furthermore, you'll experience a handful of things to do at Tet markets and admire the festive atmosphere taking place only once a year.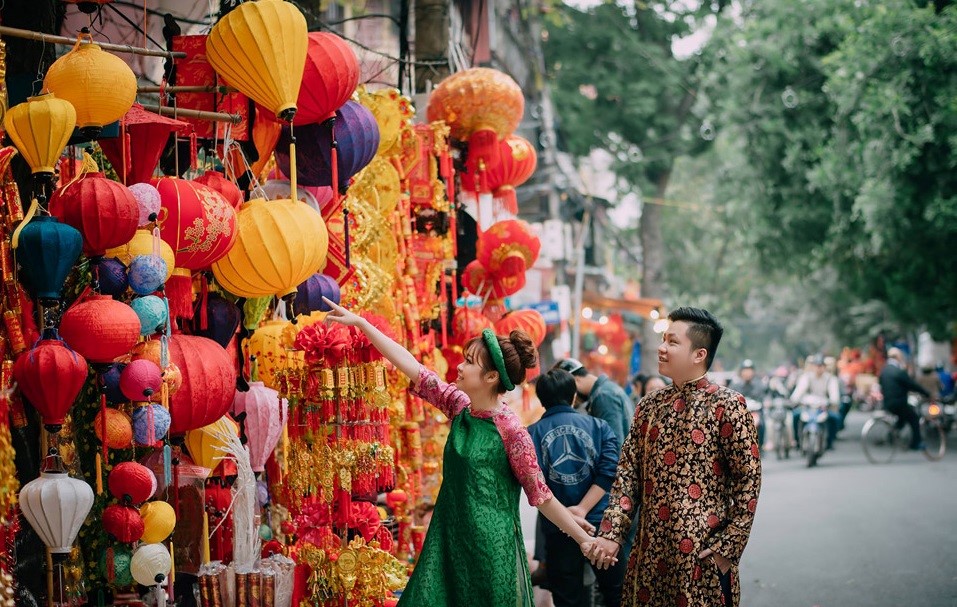 Visiting Buddhist pagodas
In Vietnamese traditions, the Tet holiday is a busy time for Buddhists.
As a part of their spiritual life, many Vietnamese people believe that Lunar New Year is the most sacred time to pay respects to their ancestors and deities.
At the beginning of the holiday, many worshippers visit Buddhist pagodas to offer incense and pray for blessing, health, happiness, wellness, and fortune in the upcoming year.
If one is religious, it is essential to make a pilgrimage to a Buddhist pagoda in Vietnam during Tet.
In Cam Ranh, there is a famous Snail temple which is also a famous place in the beginning of the year.
On the few days of early Tet, these places are perfect to calm oneself and relieve anxiety in life.
All in all, a Vietnam trip during the Tet holiday will feast your eye on delightful scenery with the New Year vibe and broaden your mind on the Vietnamese culture.
Source: tuoitrenews.vn