Tet Holiday is The family reunion season, travel and festival season, so the demand for passengers' travel increases. An overload airport or a subjective reason caused you to be late for flights is unexpected but happens regularly.
When are you missed your flight?
Currently, most domestic airlines are required, all passengers must complete check-in procedures at the counter 60 minutes before flight departure, and be present at the boarding gate at least 45 minutes before departure time. If you are not present at the boarding gate at least 15 minutes prior to departure time, you will be lose seats on the flight.
The passengers must comply according to the time regulation of the airline company, however, in unexpected cases the passenger may be late for flight, if so how could you  handle?
How to handle when you missed your flight
The first thing to do when you are late is to be calm down and look to the airline's service counter at the airport for assistance.
If you are missed the flight within 30 minutes and the ticket you currently have which allows to change the flight date, you can change the flight date and time. Depending on the type of ticket, you will have to pay a certain fee when ordering a new ticket. For the type of promotional tickets often do not allow ticket redemption, if you have these tickets you should be careful in order not to miss your flights.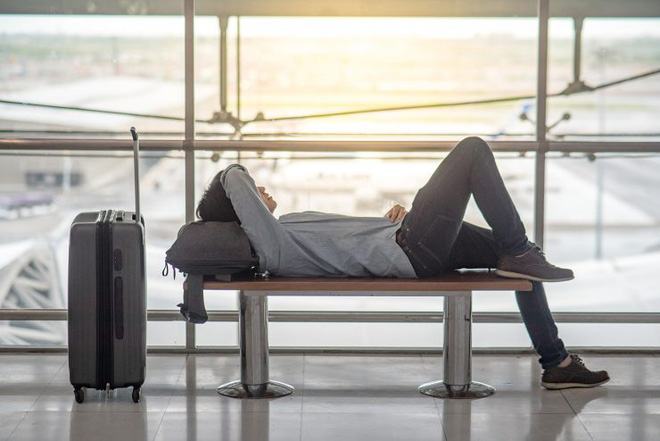 The best way to avoid missing flight
– Be at the airport from 60-120 minutes before departure, in the holiday season, you should be at the airport 180 minutes before departure.
– Need to provide sufficient information when buying tickets to receive airline announcements about the fastest and most accurate flight.
– Avoid to book the late flights. Take priority to book early flights because when you are late, you have time to switch to the next flight.
– For international air tickets, you should buy travel insurance to ensure the benefits of late flights.
– At Cam Ranh airport if you are stuck in the delayed flight for long time, or you have a flight in the early morning, do not hesitate, please book a room at Navy Cam Ranh Hotel to relax while you waiting for the next flight.